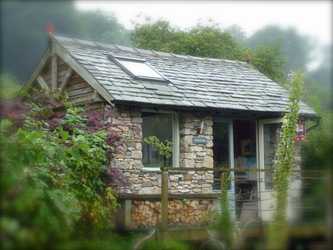 Welcome to our 2016 website, we hope you will find something of interest We are a family studio, living and working in a small village on the Lancashire/Cumbria border.
O
ur
aim
is to provide easily accessible
original artwork @ affordable prices.
We have a large range of pieces, all are textural and
primarily
vibrantly coloured. We
add new works regularly and welcome commission requests.
Peter works in acrylics. His early works were mainly of the local landscape, then included seascapes and cityscapes from around the world. More recently Peter has included figurative works, often reflecting aspects of life in Cumbria and North Lancashire.
Peter also takes commissions for bespoke pet portraits.
Caren's work is textile based. These are richly coloured and textural felt artworks further enhanced with free machine embroidery to add contour and detail. The subjects are mainly landscapes, meadows or flora. In addition, Caren also has a range of vibrantly coloured silk paintings and batiks, these are mostly floral but there are one or two 'fantasy' paintings.
We are also able to offer workshops and classes to art societies, clubs and schools. We exhibit regularly at various art events in Cumbria and Lancashire and hold three 'Open Studios' every year. Further details can be found by clicking on the headings at the top of the page.
Peter
an
d Caren Threlfall
Follow us on

http://www.facebook.com/ThrelfallsArtStudio/