Workshops / Demonstrations/ Schools
We are able to offer bespoke workshops, classes and demonstrations to Art Societies, Clubs and Schools (both primary and secondary).
Peter offers workshops and demonstrations acrylics and watercolours.
Caren
offers workshops, demonstrations and school classes
across a wide variety of techniques including fashion design, felt making, felt art, murals, printing, silk painting, textiles and vintage home textiles.
Fees
-
Schools
Full day - £140 + resources Half day - £70 + resources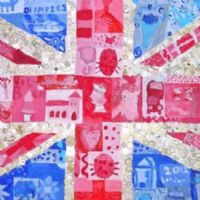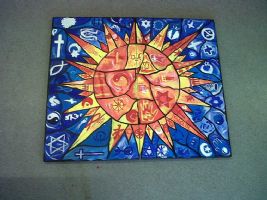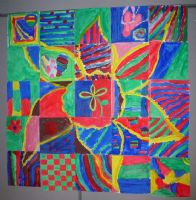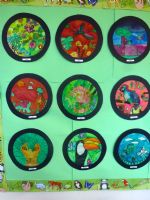 - Workshops/Demonstrations £80 + resources
For further information please feel free to contact us.
* CRB checked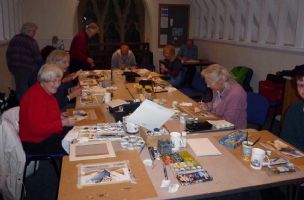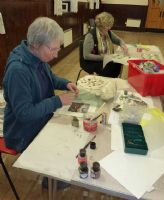 Levens Institute with Peter Threlfall
Peter leads adult art classes every Monday and Wednesday at Levens' Institute, 9.30 am- 12.30 pm. The cost is £10 per session on a 'pay as you go' basis.
Monday's Class Acrylics
Wednesday's Class Watercolours
If you would like any more information please feel free to contact Peter or Caren by email, threlfalls.studio@btinternet.com or phone 01524 782744
Autumn Adult Ed - The Brewery Kendal with Caren Threlfall
The Great Brewery Sewing Bee
A very popular Brewery course, please contact us if you are interested in the class.
Paint, Print and Stitch
Create individual pieces of textile art using fabric paints, dyes and simple table top printing combined with hand and machine embroidery.
COURSE INFORMATION
Tutor: Caren Threlfall
Thursday 10.30am - 12.30pm
Fee A: £ 37.00 | Fee B: £ 18.50
Course code: THU PPS
Course start date: 24 Sep - 22 Oct ( 5 weeks )


Dallam Community Education - Milnthorpe, Kendal with Caren Threlfall
'Making Fashion that fits'
Monday 6:45 - 9:15
Autumn term - full
Spring term - book your place
For further information please go to the Dallam Education website.
www.dallam.eu/community,
Felt Picture Workshop with Caren Threlfall
Felt Pictures Workshop
Yealand Village Hall
Sun 16th Oct 10am-4pm
£35
Includes Materials Tea/Coffee
Contact for booking form